Sometimes, kids don't have a choice of when they'll first see porn.
We've talked about the effects porn has when it comes to our own generation and the damage it causes to our personal health and to the relationships we surround ourselves with. But, do we really understand the power pornography can have over children who are exposed at a very early age, and typically not by choice?
American College of Pediatricians talks about three ways that grade school children are most likely going to be exposed to pornography in their early years:
Accidentally stumbling upon pornographic images when trying to view their material on the internet. (Let's face it, everything is only one click away anyway!) Children as young as 8 or 9 are coming across these materials.
Accidentally stumbling across and or coming in contact with a parent's and or a close adult's pornographic material if these things are in or laying around the house.
Sexual predators who have purposefully exposed these young children to pornography for the purpose of grooming them for sexual exploitation.
Do you notice a common theme here? What about the word, accidentally? This is not a choice but truly a cultural and accessibility issue.
Porn's harmful effects can be experienced at the start
With exposure to any of these experiences, it usually results in some form of anxiety or anxiousness, and often shame.
Children have reported suffering with feelings such as shock, anger, fear, disgust, and sadness after stumbling across these pornographic images. In some extreme cases, children under 12 years old that have viewed pornography are statistically more likely to sexually assault their own peers. Not only that, but these kids are at-risk for a broad range of things, including violent behavior.
This is truly impacting our culture and the generations to come whether we are aware of it or not.
Most kids haven't even hit puberty yet
An early exposure to internet pornography can have a huge impact on a child's future and truly does have negative impacts on the brain.
Not only can these harmful images literally impact and transform the way children view sexuality and love as a whole, but it can transform their perspective on healthy sex and will turn it into a negative one, especially if their parents haven't started talks with them about anything yet.
Many kids truly do not have much natural comprehension or understanding when it comes to sex, and seeing pornographic images will only give them a false perception regarding this topic. Seeing pornography is a traumatic experience in itself and can take many years for a child to recover from the everlasting images that are implanted in their young mind.
But there is hope through being open with developing kids through open, honest, and ongoing conversations with a trusted adult to counteract any false ideas porn has implanted in their understandings about sex and love.
Children being targeted through media
In this article, YouTube says it removed ads from 2 million videos and over 50,000 channels that featured disturbing content aimed toward kiddos. Not okay.
Some of these videos could land a child in unexpected territory, like a subgenre of pornography that involves cartoon characters, like Batman or Mario Brothers, etc. with just a few clicks.
And given the sharp rise in animated hardcore porn on popular XXX sites, it's not hard to imagine how an experience on YouTube could pave the way for a curious mind to wander to more explicit material elsewhere. All it takes is a few key search terms, and they're there.
Keep kids safe on the internet
It shouldn't be a secret that the internet definitely has dark places that can be harmful and dangerous, and it's all too easy especially for the younger generation to come across things that are harmful without them realizing it.
We fight to educate and make others aware of the harmful effects of porn because we believe everyone should make an educated decision for them self, when they're ready. Children, of course, aren't ready to make decisions for themselves on porn, which is why education and awareness, as well as open, honest, and ongoing conversations with trusted adults are so important.
With the normalization of porn, there is also an increasing amount of resources available to anyone who wants to tackle this issue head-on. Keep it real, keep it factual, and fight for real love.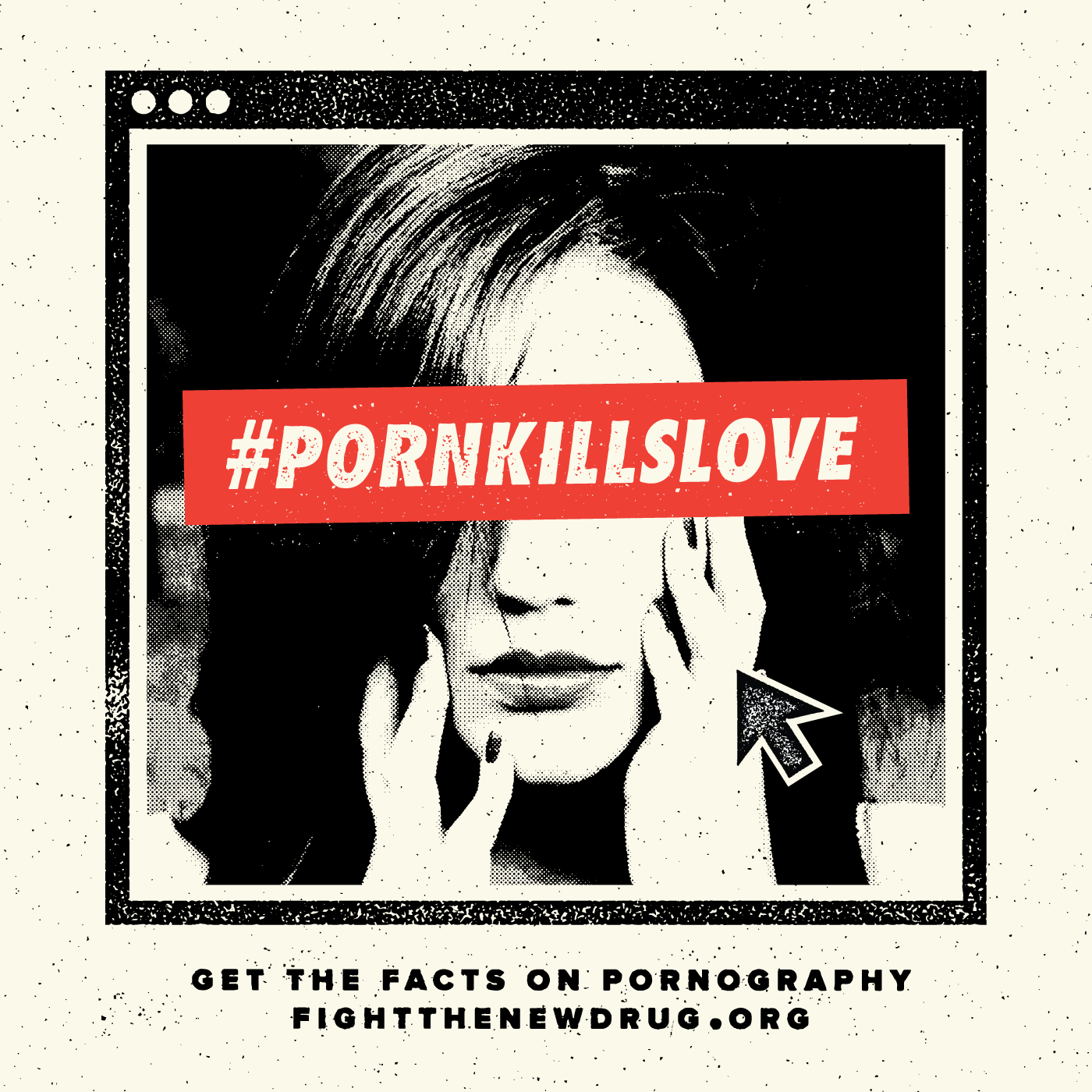 Get Involved
Porn is more accessible than ever before. SHARE this post and raise awareness on its unique harms to the upcoming generation.
Spark Conversations
This movement is all about changing the conversation about pornography and stopping the demand for sexual exploitation. When you rep a tee, you can spark meaningful conversation on porn's harms and inspire lasting change in individuals' lives, and our world. Are you in? Check out all our styles in our online store, or click below to shop: